SHOP AT OUR CHEESE SHOP AND TASTING ROOM
In Elkmont, Alabama is where we get to share our love of all things  goat cheese with you.  Our creamery & store are housed in an old cotton warehouse. We offer a variety of goat cheese spreads along with Belle Chevre's hand-crafted artisanal goat cheeses. Come and discover some delicious and interesting accompaniments like apple horseradish jam, pickled okra, specialty and local honey, cheese boards, or the perfect cracker to go in your cheese plate or charcuterie board. Stop by and try our cheeses.
Belle chevre's cheese shop is where you can pick up any of our goat cheese products. Goat cheese spreads come in a 6 oz tub and  a 1.5 oz single serve cup. This product is Kosher.
TERRAPIN RIDGE FARMS JAMS
The perfect combination of sweet, spicy and savory make our gourmet jam and gourmet jelly flavors a scrumptious spread on toast, or use as toppers for cheese to make easy and delectable appetizers. Just like grandma used to make, these all natural jams and jellies are delicious in recipes or right out of the jar.
EVERYTHING AIOLI GARNISHING SQUEEZE
We call this everything aioli because you are going to want it on EVERYTHING. It's all in there-ketchup, pickle, mustard, onion, mayo chilies…Perfect on burgers, sandwiches and wraps. Dip French fries and finger foods for a fab and tasty treat.
SAVANNAH BEE COMPANY SAVANNAH HONEY
is sourced from flowers right around our headquarters. The flavor will change depending on the season and which flowers are currently in bloom. It is a true taste of Savannah, Georgia.
HAMMONDS CHOCOLATE BARS
Craving creamy milk chocolate, decadent dark or caramel with chocolate?  Hammond's handmade chocolate indulgences come in a variety of flavors, from classic Peanut Butter Cup to exclusive Bourbon Pecan Pie Chocolate Bar!  We carry something for everyone.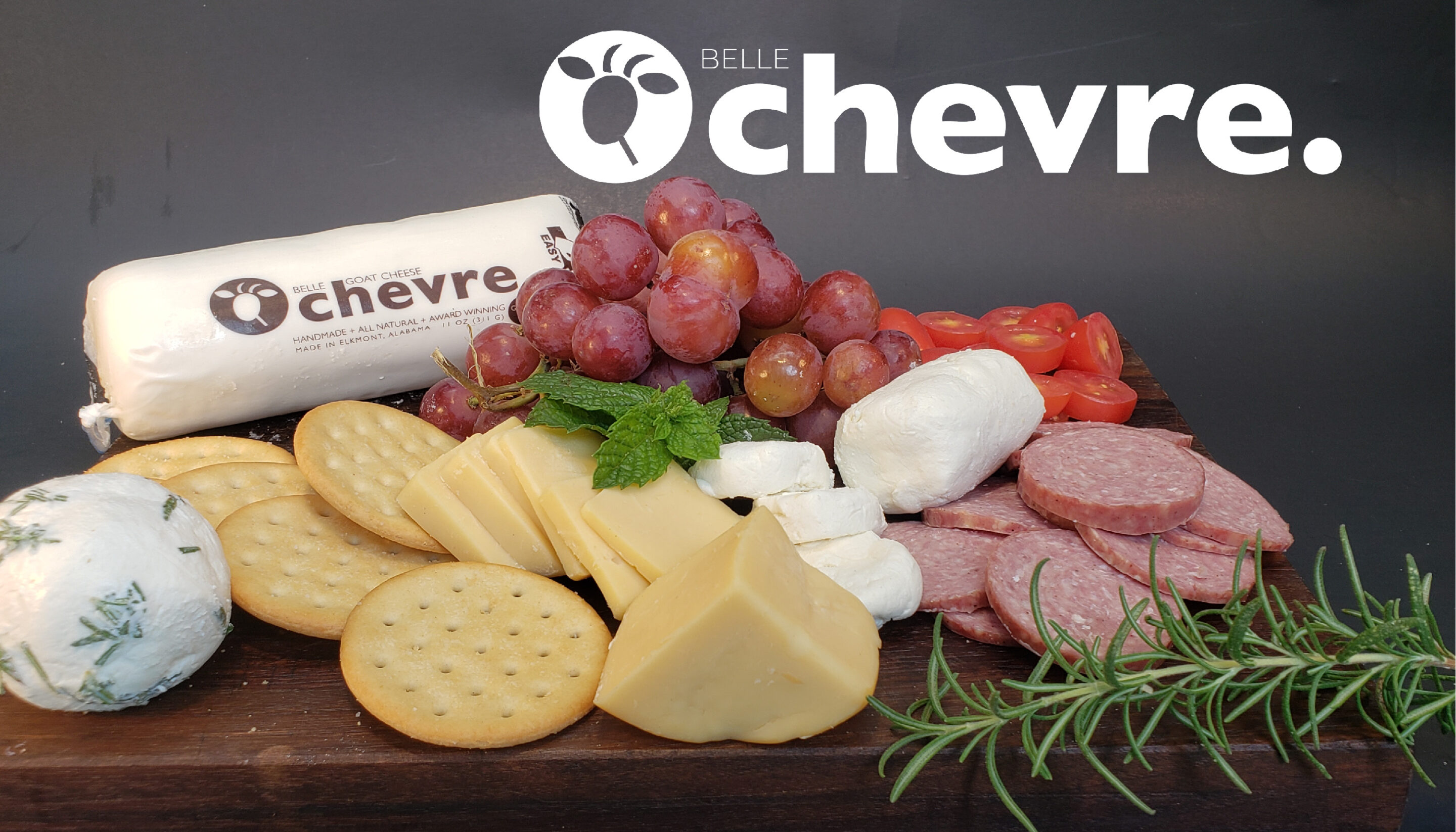 If you're shopping for your next charcuterie board essentials or looking for a healthy treat Belle chevre has it right here in Elkmont, Alabama.