Our Story
Belle Chevre has been making fine goat's milk cheeses for 30 years!
We are a passionate company dedicated to using time tested, even ancient, recipes and then putting our own modern spin on them producting some of the best goat cheeses made on the planet. And it all started in the small town of Elkmont, Alabama.
We're not the only ones who think we're 
Latest News
New Kids on the Block
We welcomed three sweet baby goats (kids) into the world this month. We need some help naming them! Come see them when you book a tour and give us suggestions. See you soon!
Latest News
New! Fall Flavors
Belle Chevre is excited to launch three all new cream cheese flavors: Garden Veggie, Roasted Red Pepper, and Pumpkin! Available now in our shop online.
Latest News
Back By Popular Demand at Publix in Alabama!
Look for Belle Chevre cream cheeses located in the deli, at your local Alabama Publix.
Latest News
Belle Chevre Is Trendy!
On a recent exhibition in New Orleans, the Belle Chevre team was awarded by Kehe Distributers at their

 2020 Summer Show. We are Fresh On Trend® Award Winners! We submitted our yummy cream cheeses  and KeHE's resident Innovation Gurus chose the best of the best. And we were surprised right on the show floor! 
Latest News
Voted Best Cheese in the World!

The International Cheese Awards is a cheese show and competition held each year in England. Held since 1897, the show attracts entries from around the world. Belle Chevre's Fig Cream Cheese entered and was awarded the bronze medal. And our cheesecake became the most awarded in the world as the International Cheese Awards presented it with a silver medal!
Latest News

Get Belle Chevre To Your Local Store
Walking down the dairy ailse and brokenhearted when you don't see Belle Chevre? We have an easy fix for that. WeStock makes it easy to request us in your local grocery store by sending it right to the store managers. Fill out the quick form here and thats it!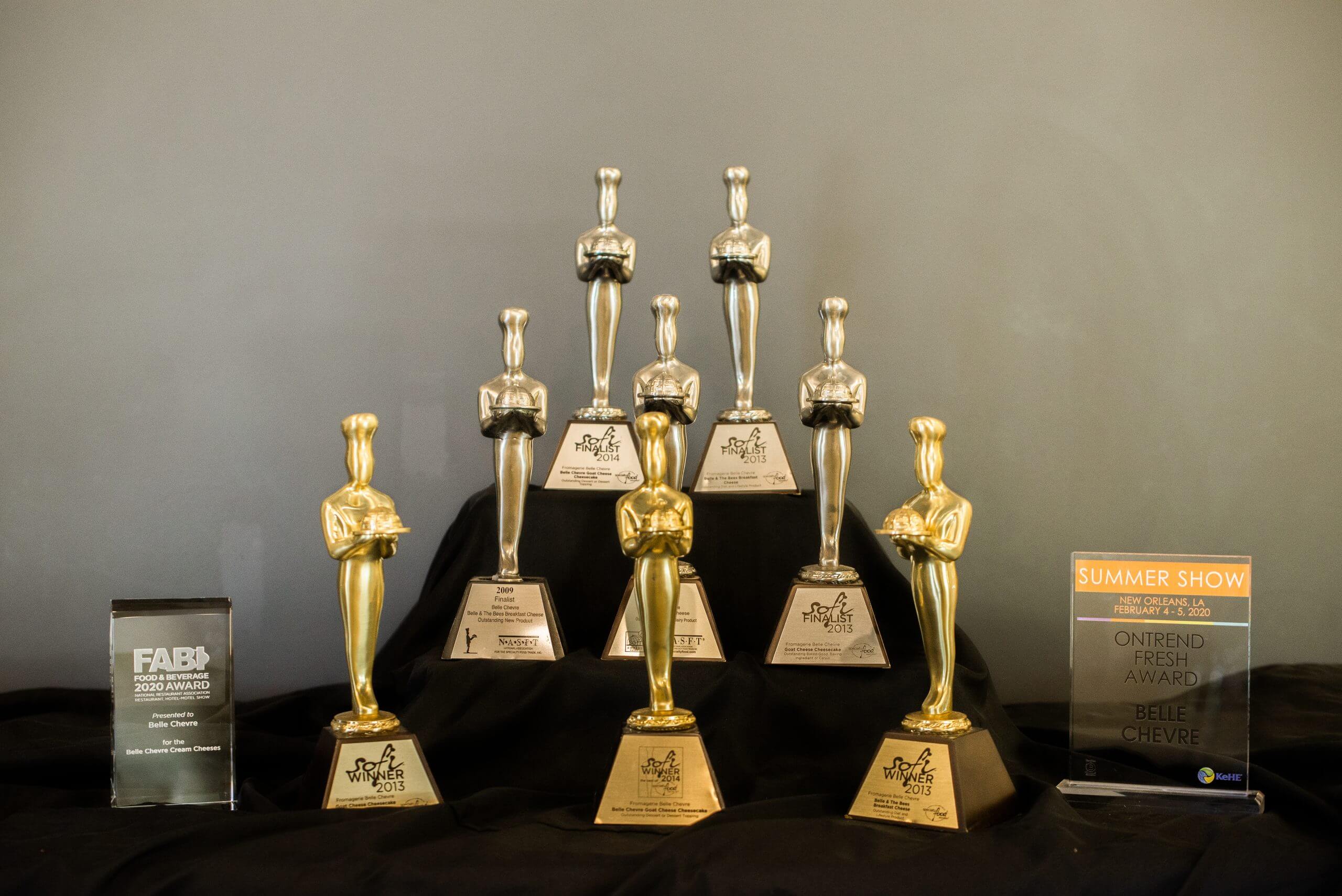 Check out our new archive of awards given by every cheese expert, judge, pundit and critic.
We've added a new archive here of all our creamery and kitchen adventures. Watch behind the scenes of our operations and some recipe videos you can take inspiration from.
Request Us In Your Local Grocery Store!
The best way to get Belle Chevre to your local store is to fill out our product request form via WeStock, It takes less than 15 seconds, and the requests are sent to the store buyers!
Want to know what's going on in Elkmont? Sign up for our latest news updates, specials and coupons, and more!